If you would like me to promote your products contact me, I have the space and I am happy to help talented writers, artist or anything spiritual and mindful that you have to offer! I love writing and sharing my blog posts, but supporting others is also one of my missions!
Spiritual Product Categories
Click on each of the categories to find your product.
1. Spiritual books that you must have!
Find here all the inspirational books, that can help you on your journey to your spiritual awakening/ awareness. Besides, reading my articles, there are plenty of other teachers that provide you with their amazing perspectives.
The Seven Spiritual Laws of Success
A very inspiring book of Deepak Chopra, which provide you with the Laws of Success. It is not a bad thing to obtain success. Success can be money, a good relationship or any dream that you would like to fulfill.
The Alchemist, a must read
A beautiful and famous esoteric story of The Alchemist. A book that you must have read before you die. Paulo Coelho an inspiration for us all!
The Power of Now
A real recommendation of mine is: The Power of Now by Eckhart Tolle. I read it and it is very insightful and easy to read!
Do not take yourself too serious and get this book
We have all seen this guy around the internet. I must say he is very hilarious, and that is why he deserves a spot here. Talking about embracing your true self provides you with success!
2. All about gemstones & Gemstone jewelry
Do you feel connected to gemstones? Order here the gemstones of your choice or give it as a present to a dear friend.
7 Chakra Gemstone Necklace
Do you have a calling for gemstones? Maybe you feel drawn to this necklace.
12 Gemstone mix
Are you a healer? Do you feel drawn to gemstones, or would you like to buy a few at once, check it out here. My recommendation after ordering is to cleanse them. Read on the internet per stone which cleansing works best or clean it with your own energies. It is up to your preference!

This gemstone mix contains:

– Septarian
– Rose Quartz
– Green Opal
– Girasol Opal
– Desert Jasper
– Blue Apatite
– Red Jasper
– Petrified Wood
– Yellow Jasper
– Chrysocolla
Gemstones of the world book
Do you already have gemstones or you would like to know more about their healing modalities, then I recommend you this book. It will help you a lot! I have one myself and it is truly an amazing tool to know more about the gemstones. You can't remember everything by heart.
3. All about yoga
A yoga mat is a must when starting with yoga. This one is extra thick and is great to use at home! We do not all have the time to do yoga elsewhere.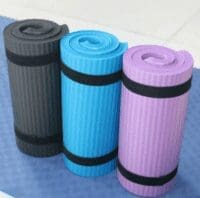 Yoga mat bag
Well if you have the mat already, you might find this yoga mat carrier really handy!
Yoga Pants in mesmerizing colors
Mesmerizing yoga pants! Get them today!
Get "The Yoga Bible" and become an expert
The yoga bible, I think the title explains it all. Find everything you can about yoga!
4. Healthy food & Supplements
Find your vegan supplements here:
Vegan cookbook for beginners
All of you who would like to start being a vegan or just want to know vegan recipes, then I would sincerely recommend this vegan cookbook for beginners. You have to start somewhere, and it might be inspiring at the same time. Being vegan is not a must but it can even be cooked a few days a week. Reducing is helping too!
Vegetarian cookbook
Is vegan too extreme for you and you feel vegetarianism is more for you, then I recommend you the following vegetarian cookbook:
5. All about meditation
Teach yourself how to meditate and raise your vibrations.
Real happiness : The power
If you would like to go deeper into the meditation scene and know more, here is a book directing you towards it!
Knowing more about meditation, you can guide a meditation with this singing bowl or just use the frequencies to destruct the particles in your body.
Essential Oils
Essential oils for meditations that will bring you to higher spheres or will protect you!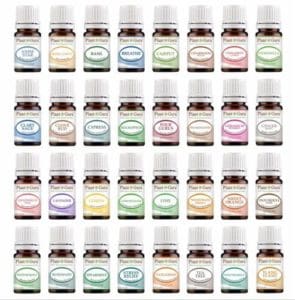 Lotus position cushion
If you have trouble sitting in the lotus position, this meditation cushion might come in handy!
Vegan B12 Supplements and multivitamins