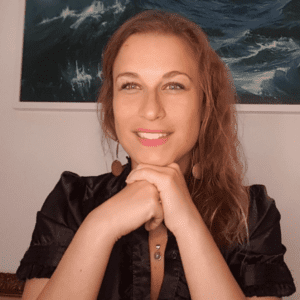 Who is behind The Mindful Magazine? 
The owner of The Mindful Magazine Michelle, started this blog to raise awareness of our consciousness and to share her personal experiences during her spiritual awakening. It can be something overbearing, new and "alien:" she says. Therefore, we all need some kind of guidance in order to become our own sense of guidance. 

In no way there is one truth and she is not acting as a Guru, but rather as someone that shares her experiences, so others can go through the process with a sense of calm. Learning that it is oke, and that you are not the only one with these spiritual awakening experiences. 

Besides that, The Mindful Magazine helps you to become, stay and be mindful and how to pursue that. In our daily busy life it is very difficult to achieve that. See it as a reminder of yourself on how to stay awake to your own perspective, instead of mixing them up with your surroundings. 

Michelle is a Mindfulness coach through experience, professional Astrologer, Angel Massage Healer, Intuitive and a forever investigator on how to improve our daily lives. The best certificate you can obtain is by testing, learning and ever evolving by yourself or by learning from others. Always question the questionable and never agree, unless your "gut"feeling tells you to! 
How the journey to The Mindful Magazine started
Born and raised in The Netherlands, Michelle was born in a small village. The question always rose in her mind: "shouldn't there be much more out there." Always looking to explore and question the trails of life, she moved and travelled to several different countries in order to understand the big quest of life. 

Since she was little, she was receptive to the fine line of dimensions, and up until she was 25 she barely spoke about it. Talking to the deceased, spirit guides and higher beings led her to her actual spiritual awakening that same year. This is when she was no longer afraid to accept that side of herself, and she had to share it with the outer world. A few years later The Mindful Magazine grew into a high-ranking blog with a great access to free articles. 

Having worked in SEO for several years, brought her to know how to build and maintain the blog online. Everything in life happens for a reason, and now it is up to you to let faith happen and put the puzzle pieces together. You have the inner power to progress in life, sometimes we just need a mirror reflecting back to ourselves. 

If you would like to book an Intuivie – Astrology reading with Michelle, you can contact her on this email address. Also she has a Youtube Channel: The Mindful Magazine.Here you can stay up-to-date on her latest videos and interviews. 
Sharing your story on The Mindful Magazine
Do you have an inspiring story? Would you like to share something with the world. Feel free to write an email to Michelle in order to meet up/ Skype/ Zoom. Send her an Email for an interview or more. 
Her dream is to inspire and to be inspired. The world is full of miracles that should be shared in order to uplift the crowd around us.
Advertisement & Guestposts on The Mindful Magazine
If you would like to advertise The Mindful Magazine, you can contact The Mindful Magazine. We can agree on the terms and  conditions and we will only promote existing products or links that are related to spirituality, psychology or mindfulness. Any other product will not be promoted. Also you can write guestposts, however, only informative reads. 
Share your products on The Mindful Shop
Besides that, we could potentially promote your products on our webpage through affiliate links and or agreements. 
Book an intuitive – astrology reading with me
If you feel like you would like more personal improvement, then do not hesitate email here. You can book an intuitive – astrology reading that could include mediumship, past live readings are more. It is about answering the right question towards your growth in self-development. 

There is nothing wrong with asking for help, we all need that sometimes. Do understand that getting help in the process does not mean to give your power away. In the end the choices and the process is yours, you just have to believe that you can do it and understand your opportunities so you can align to your highest self.