Are you confused about the best suiting mindful hobbies for you? Here at The Mindful Magazine we are happy to help you figure out the most relaxing mindful hobbies. We gathered 23 ideas that we think you might like in order to come back into alignment with yourself. Get ready and go through these fantastic ideas of spending your time relaxing.
1. Journaling and writing
Writing can be a true therapeutic feeling. You can write down your thoughts, feelings and emotions on paper. You can decide if you want to write this in a personal journal, or if you want to put your feelings and creativity on paper for the public. Take some time off, spend it in nature and write down your plans, your desires and wishes. You can even write down whatever you would like to manifest with the law of attraction.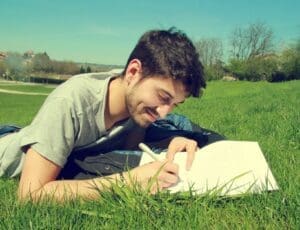 2. Make a flower bouquet or flower arrangement
Flowers are a beautiful part of nature and you can spend time gathering flowers in order to make a flower bouquet or arrangement out of it. Put your favorite music on while doing this relaxing hobby.
If you are more of an outgoing butterfly, you can gather your friends and inspire each other with the most beautiful color combinations. Bringing flowers in your home helps with the energies in your house and pick the colors that bring you back into balance. Check out the different chakras, to see what each color could mean for your mindful balance.
3. Come up with new cooking recipes
Enriching your body with healthy foods is both fun and relaxing. This mindful hobby brings your thoughts in order and helps you to be creative. What new recipe can you come up with? You can either follow an already existing one or you can go to the supermarket and experiment with new flavors, spices and herbs. After you are done you can either share it with your friends and family or you enjoy the meal while having a quiet moment alone.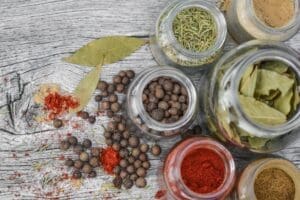 4. Create handcrafts
Handcrafts bring out your creativity and enhance your feminine energy. Do not be afraid for the readers that are men, we all have masculine and feminine energy. Feminine energy is living in the moment without too much planning. This is the energy force around the navel that is very helpful with manifesting your goals. Creating handcrafts you can do at home, in your garage or outside in your garden. It is very fun and you can use it as a creative outlet for all your thoughts and expressions.
Ideas of handcrafts to make:
A vase made out of wood
Accordion paper flower
Key chain
Decorate your handbag
Make your own candles
Hanging shelf
Create your own postcards
5. Paint in Nature
Whether you paint a landscape in nature or you just spend time in nature painting, both are extremely relaxing and enhance your creative expressions. If you are not able to paint in nature you can always use your garage or another inspirational place. Meditate before you paint and you will be surprised how many ideas come to mind.
You can use watercolor or oil paint or even colored pencils. If you are not good at drawing very precise surroundings or people, you can just match the colors you love and express yourself. The story you paint is truly up to you.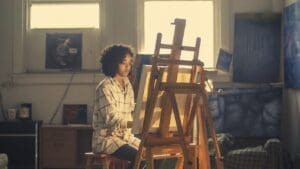 6. Yoga and Meditation
A true mindful hobby that here at The Mindful Magazine we can't miss is Yoga and Meditation. Yoga keep you flexible and fit while meditation keeps you mind flexible and fit equally.
You can do yoga and meditation on the beach, at home or at your gym. There are plenty of options and you can choose the type of yoga and meditation that fits you best. Breathing exercises give you more energy and life force that can help you accomplish your dreams and help you seeing every situation in a positive light. Whether you are a beginner at meditation and yoga, there is an option for everyone.
7. Build your own organic garden
Organic food becomes more and more popular as processed foods are plentiful and not helping with your health. You can rent a piece of land or occupy some space in your garden or balcony to plant some seeds. You can grow tomatoes, cucumbers, and some herbs like parsley, mint, oregano and cilantro.
The flavor of organic foods can not beat the ones you get packaged in the supermarket. Not only is it a great way to ground yourself with your hands and feed in the soil, but also it is a great mindful hobby that can distract you from daily activities.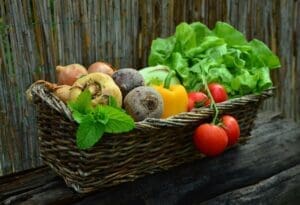 8. Create music and/or play an instrument
Music must be one of the most beautiful sounds for the ears, what can be more wonderful than learning a new instrument. You can take lessons from a teacher or learn yourself through Youtube. Play the piano, the guitar or the saxophone, and demonstrate your musical talents.
Not only can you learn an instrument, but you can also create music through being a DJ. Whatever you are drawn to, music is a true way of self-expression and a lovely mindful hobby that can lighten up your days.
9. Learn a new skill
If you have time on your hands and/ or you are looking for a mindful hobby, you can enrich yourself with a course or learning a new skill.
Learn a new language, learn how to build a website or any other skill that comes in handy. Practicing a new skill by repetition is mindful on its own and will help you believe in yourself again. Sometimes we need some goals to conquer to know that we are capable of whatever we set our minds to.
10. Walk – jogging in nature
Nature is our birthright, our heritage in which we can be reborn again. Walking or jogging in nature recharges our batteries and revitalizes your health. A great mindful hobby to have and which can be practiced each day. If you do not live close to nature you can just walk or jog in the areas that are possible for you.
Not only do you burn calories, but you also enjoy the fresh air and some sightseeing. Walking or jogging keeps you fit and young, and that is what we aim for.
11. Work on the house – Decorate your house
Are there some things to fix in the house? What better than to create work into a hobby. Use a creative touch to decorate or fix the things you desire in your home. Feeling grounded and warm in your own house is the most important.
Think about what your dream house would look like and work towards that dream. See it as a mindful hobby to fulfil and give yourself the time and space to execute it properly.
12. Baking
Be creative and bake yourself a cake. You can decorate it the way you want or experiment with making a healthy cake.
Whatever it is you set your mind to, make it a mindful hobby that has a reward in the end. The process of baking can be incredibly satisfying and can empty your mind.
Go to the supermarket or baking shop to buy the products you need and then let yourself go with some music and bake your time away.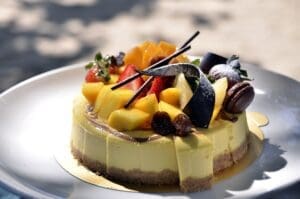 13. Knit your own clothes
Do you like the latest fashion, but you feel like the clothes are too expensive? Or would you like to use vegan clothes or the right material to fabricate your favorite outfits?
Knitting your own clothes is a fantastic way to create your favorite outfit, while enjoying the process of making it. The end result is off course what you are working towards, but the journey of producing your own clothes is fun!
Choose your favorite place where you can feel zen, and enjoy making your own clothes according to your taste.
14. Listen to audiobooks & Watch documentaries
We live in a world full of stories, and what can be more educational and inspirational than listening to an audiobook or watching a documentary movie.
If you have time left and you have a busy job to execute, you may want to do as little as possible when it comes to your mindful hobby. Instead of watching something that can't bring you any knowledge, you might want to choose a subject that can bring you more wisdom, whilst fun watching. You can check Youtube or any other channel that offers documentaries.
15. Start your own blog
If you have an idea that you want to bring forward or you have knowledge you want to spread to the world, you can start your own blog. This can be your own unique project that you work on when you have some spare time.
Flows of ideas you can come forward which you can put on a website that you build yourself or you can have someone else make for you. Whatever you choose to write about, make sure it is something your heart is with, so you can mindfully work on it as a hobby. Who knows your hobby turns into a job.
16. Create a photo album – or become a photographer
You can do a photography course or make photos of anything that inspires you. Walk into nature and take photos of your favorite birds and trees and make a beautiful collection of these photos.
Capture whatever catches your eye and you can even make a day trip out of it. What better to do than photography as a mindful hobby. Walk into your favorite city and ask people if you can take a photo. See the beauty in everything around you and gather a photo album collecting all your top shots.
If you are not into photography you can also gather photos from the past and turn them into albums. You can do that with physical shots or you can create an online album.
17. Make a 1000+ piece puzzle
Some puzzles nowadays can be made into a painting, which is a beautiful effort of working on a puzzle. Pick an image you really like and spend your time putting the pieces together.
Making a puzzle is not about being in a rush, but to just enjoy the moment of finding the right pieces. It is a really zen activity and you can spend as many hours if you like on this mindful hobby.
18. Pottery
Create pots and vases for your wonderful flowers. You can do a workshop outside of the house, or you could try to make it at home with the right machinery. Make sure to cover the surroundings so you do not spill the clay on your good floors.
After you have created your pottery you can also paint it the color you like. Seems like a fun way to spend your free time doesn't it?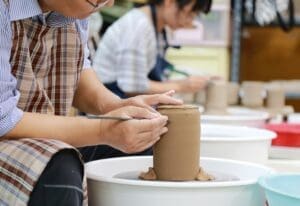 19. Cycling
Cycling is not only a very healthy activity, but it also helps you boost your energy. Find a route that is candy to the eye and enjoy the process of cycling through nature, your favorite city or along the beach. Whatever route you choose, make sure to choose the length of route that is doable for you. It is not about a match, but about a mindful hobby that you can always come back to. So if you are a racer or just a slow cycler, there is no right or wrong way of biking. As a Dutch person, cycling is my true pride!
20. Bird Watching
Nature is truly a gift and especially the birds that are flying over and overseeing the world from their own eyes. Get yourself some binoculars and check out the birds surrounding your place.
If you have a bit more time you can also go to a special bird watching place where you can see a variety of different birds and their habitats. What could be more relaxing than seeing nature being perfectly aligned.
21. Watersports
Dip your toes in the water for a huge cleanse and combine it with your favorite sports. From paddle, kayaking to wakeboarding, choose a sport that you feel comfortable with.
This is especially convenient if you live close to a lake or the sea. If you are more comfortable just swimming this is very healthy as well both physically and mentally.
22. Making/ editing videos
Creating a video from scratch with your phone or a real camera. This mindful hobby lets your eye wander and capture the beauty of life. You can work with the editing tools you feel comfortable with so you can create the video to your liking.
You can either share your videos online through Vimeo or Youtube, or you just keep them to show the family. There is no right or wrong in choosing the best way forward.
23. Horse riding
Do you feel a connection to animals? Specifically horses? Horse riding is a great way to spend your spare time on a mindful hobby. You can ride horses in nature, with a carriage or in a special horse club.
Find the horse you connect with most and make this wonderful sport your hobby. If you have a bit more time on your hands and enough property ground, you can also have a horse close to your home.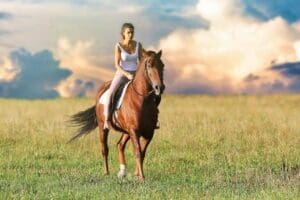 24. Reading interesting books
Last but not least you can read books that interest you or a story that captivates you. From a detective to a study book, choose a book that brings your back in peace or teaches you something new. You can read it on your top beach destination or you can simply sit in your garden. Wherever you choose to go with your chosen book, it promises a great mindful hobby, that you can easily bring anywhere.