Rebecca Kordecki is a great example of someone following her life purpose. She has been active as a celebrity fitness and wellness professional for 24 years.

Besides that, she is a nutritionist, breath and mindfulness coach. Read here more about the amazing interview with Rebecca and her new program Flip the Switch.

Have a look at her website here.
Could you tell us a bit more about your journey towards being a fitness, nutrition and mindfulness coach?
It has been a beautiful journey to where I am today. I first got into fitness, which is was the very first aspect of wellness that I got into. At the time I was working in the industry of sales where I was a sales rep for a company and I loved my job as I was out and about every day talking to different accounts.

I am a gregarious person so it was a perfect fit for my personality and while I was at the company I started personally discovering my own fitness. I started running and I was training for a marathon.

So I would come to work with my own cooked food and people start asking what I am eating and how I am doing my training as my body started changing. Then I started coaching a few people from work and help them as I was learning a lot on my own and I loved it.
How my life purpose revealed itself
One day I walked into my job and due to a closure of the department we all got pink-slipped. The company gave us a huge severance package because I have been in the company for a while. Now I had all this free time and a big check and all this free time. I was thinking: "what am I the most passionate about right now?"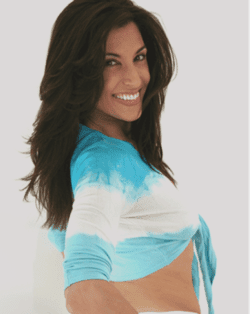 The people from my work became my clients and helping them felt so good, so I was like why don't I take this money and take the time to get my personal trainer certification and see where it leads me. So I got my certification and I got 1 client at a time, one after another. First I asked for 20 dollars an hour, and then I got so lucky.
"A kick in the pants, but with a sweet touch"
A guy approached m and said he is quitting his business and he is willing to give me all of his clients. He would take 50% of the money but I would get the whole client base.

So with this coming on my path my business started growing and slowly the hour rate went from 20 dollars to 45 dollars to more. My expertise got better and my client base grew tremendously, and then celebrity clients started coming to me, then athletes and little by little my reputation grew.

I developed my own style as a trainer and I was kind of the person who gave a kick in the pants, but also I gave it a sweet touch. It was not all drill sergeant.
When did you start adding mindfulness into your programs?
I invented the booty slide (a booty work-out), which had a huge success and was becoming quite a fame. It was advertised on commercials and was a packaged product in stores like Walmart.
I was so grateful for all of it. When I started evolving and grow as human beings do, and connect more to myself (which always is a choice), I realized I was slowly losing my passion for fitness.
Up till today I still work with clients and I am still passionate about it, but what happened is I started growing and deepening my own connection to myself and my own mind.

I realized that I needed to expand myself in another type of work. Something that came from the inside not from the outside. Then I started doing breath work, which I discovered when I was going through a bad breakup. I was still teaching a lot of clients and you always have to be high on energy while teaching.
While doing the breath work classes I cracked open and I had my own discovery and unpacking and uncovering of things that I have been stuffing down still after 15 years of doing tons of personal development and transformational work through journaling, anger work and extra cognitive behavioral exercises.

It is an ever-evolving and ongoing journey. Nowadays, I teach breath work to many of my clients, in groups, privately and also starting a teacher training soon.

"In the messiness and the falling off is where we learn our biggest lessons and we get to know our gifts. Every time I have fallen off something new came into my life."
You have program for children called "Flip the Switch, could you tell us more about it?
It is a self-empowerment and mindfulness program mainly for youngsters, and children, but also for adults. It started when I was asked to come to a school by a friend of mine who was a principal of a school and knew my story and my background.

As a kid I came out of foster care and I had a bit of a dysfunctional childhood. I also had some trauma in my childhood in which I dealt with an addiction to drugs for a lot of years and recovered from all of that.
She saw my career and what I have done and how I changed people's lives and doing what I do. She goes: "I don't get Rebecca, what you have been through and how you started out, you are where you are today, how did you flip the switch?" Then the Flip the Switch program was created and I went to the school teaching the kids all the tools I have learned to get where I am today. I was so honored to do that.
The program has a presentation and a speech, but it also is interactive, so the children can learn how to use the tools for their struggles in life.
Break the vicious circle
Also I teach it to the adults in the community, because if we did not learn anything growing up on how to deal with what we felt as kids and they get married eventually, they put their pain on their own kids instead of teaching them how to deal with their feelings.

Therefore, it is important that we deal with trauma like sadness and abandonment. Until you learn any skills it is really hard to get out of a situation, which will be like a vicious circle and trauma's will be given from generation to generation, until somebody breaks the cycle. If we do not take action nothing will change.
How are you dealing with kids when talking about emotions?
I came up with a lot of fun ways of getting them talking about their feelings through movement and exercises. I find ways for them to connect with their feelings without calling it by its name.

Also, when kids feel like they can trust you or they see themselves in you or you see yourself in them, and because of my story and what I did to come out of it, they feel like they can do that too.

They just need to see hope for their future and then that's all it takes and they need to believe that there is a way out. I want to think of the program that it is the "program of hope" and possibly a "program of action and interaction."
How do you keep your energy levels high while working on several projects?
There are a series of things that I do every morning without failing. Some mornings I would spend some more time on it than other mornings, but I never skip a day. It keeps me on point and on purpose every single day.

I do like 3 – 5 minutes of meditation and breath work in the morning. Then I do a gratitude visualization in which I am thankful for all the things in my life and mindfully remember every giving experience from the people who have touched my life.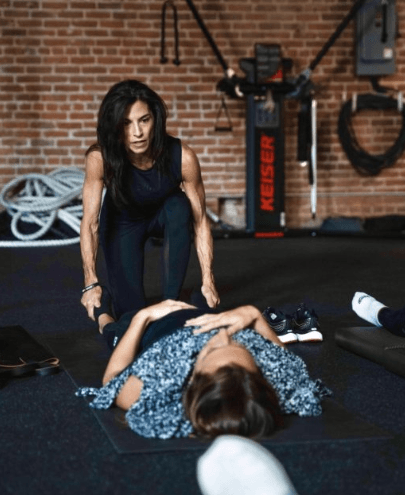 I do 3 – 5 minutes of affirmations and my affirmations are long, they are not just I am love or I am happy. They are very long and very thorough and descriptive. I try to make them real fun and I got into the habit of singing them. And last for the people who are struggling with low energy vibrations or depression I recommend 3 – 5 minutes of intense movement that sweat breaks out. So, no slow walking, but movements like jumping jacks or squats or a super fast walking pace.

This will get your heart rate up and will change your physiology when you are feeling sad and kick-starts your day.

Tips to start your day positively:
3 – 5 minutes breathwork and meditation
Gratitude visualization (thank you for everyone who touched my life)
Positive affirmations (that are descriptive and describe what you want out of life)
3-10 minutes of intense movement that gets heart rate up (jumping jacks, jog, squats, brisk walk)
How to find your own life purpose, do you have any tips?
I recommend people to create a list that is really long. One minute each day you write about something you are curious about and what makes you light up when you think about it.
Something you know nothing about, but you would like to. At the end of the week go through your list of the week and circle the things that stand out the most when you read it down.

It could contain 50 things by now, but you have to make a top 5 out of it. When you explore those subjects and nothing struck you are a purpose, go back to your list and you find another top 5 until you find something that really interests you.

The list might contain your actual purpose as when creating the list your subconscious might be speaking to you. And most important is to search for things that you love doing and not for the money.
Thank you so much Rebecca Kordecki
Thank you so much for this amazing interview, I (Michelle) learned a lot from you and your amazing mindfulness tips. Your story is truly amazing as truly you build your life all by yourself, by following your guidance and life purpose. That is something to be absolutely proud of.

Have a look at Rebecca Kordecki's breathwork offers.