Our life purpose, shouldn't that be something that comes up easily when we come in our planet? Isn't that something that we are living for?
When we are born we grow up, as we already take interest into certain people, situations and hobbies. But then when we turn about 4 years old, we go to school. We learn all the habits that the school provides us. We keep on doing some of the interests, but as we grow older, we fall into the system of believing what is told to us.
What is real and what is not?
Isn't it very confusing, when you think about it….what is really the truth. When we grow up we learn in school that we need to fit into a certain picture. We learn how to sit still in a chair and listen, we do what is told and this increases the higher we study. Some of us, can actually not sit still or pay attention that much. These kids/ students are do-ers, not listeners.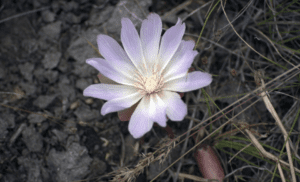 It makes you wonder, why we have only 1 kind of school system. As we know, one does not fit all. How can there be 1 school system that works for every kid, as we all are unique as we are with our own talents. There are very few of us that know our true life purpose since we were young.
Usually we forget by the time we are in our teen years, because many things that we do are seen as stupid and weird and there is little to no support to it. Depending on your surroundings off course.
How to get out of your routines?
So, imagine you have lost what you would really like to do. You are stuck in the daily routines of working and do not feel really that it is something you love to do. But since you have heard since you were young that you need to make money and just do something you have chosen a job that not suits you.
But we look around and we see successful people, really enjoying what they do. And with successful I mean, being amazing at what you do and you feel deep joy doing so.
You could be a talented mom, taking care of your children, have your own shop, own a farm or whatever you can think of. These people seem to come around. WHY? Because they are in alignment with their true purpose. And when you have found it, life will provide for you and make sure you manage to keep doing what you are doing.
How to discover your talents & skills?
The next step would be, what is a good fit for me? An excuse that many have is, I am too average. I have no talent, I am just a normal person. Nothing is special about me. All of this is not true, you just did not discover your talent yet. You just haven't thought about it.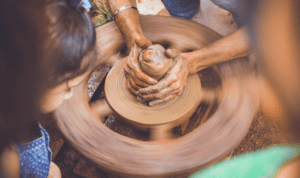 In order to discover our talents, we could look back to our childhood. What exactly was I interested in back then. Without all the hassle of rules and obligations that are in our lives when we grow older.
What catches your eye? What book would you read if you could choose. Would you even read a book or you prefer watching visuals? Start analyzing what your preferences are and before you even know it, you found your purpose.
Pay attention to the signs
Lately, what have people been asking for lately from you? What advice or what things are they asking your help for. If you do not know, ask someone what they think of you. Just be open about it. Try to discover yourself and explore the world of the beautiful you!
We always look on the outside for answers, but some can only be done within you. The outside factors can help, but you need to catch the signs in the end. What kind of presents do people give you? Are you a good speaker or can you paint the most dazzling tiles you have ever seen, or can you make a chair out of pure garbage. Are you the one that brings people together?
Some talents, do not need to be that obvious. A musicians' talent might be more visible and tangible than other talents, but it doesn't mean you do not have them. We are all equal and all beautiful and each and everyone of us is needed to create a society.
You count just as everyone
Like everyone you count and you will figure out your talents. In order to stimulate the process of discovering your hidden talents, meditation is recommended. Sometimes we are so busy running everywhere, that we do not take time to think. The moments of quietness are the ones that provide yo with answers. Pay attention to movies, recommendations and signs. They are all there to help you find your path.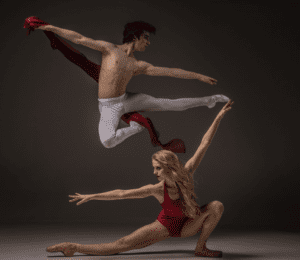 Coming into perfect alignment with who you truly are. Sometimes we wear a mask day in, day out. Just to please other people or to avoid revealing ourselves. Well, I will tell you a secret. Being your unique self will be rewarded.
It is exactly what is going to make you successful. If everyone is the same, there won't be outstanding personalities. Be the outstanding personality you are, and you will see that things will come into your life, more easy than you would have thought.
Dare to look inward, no more excuses. You can do it! Be your awesome self!